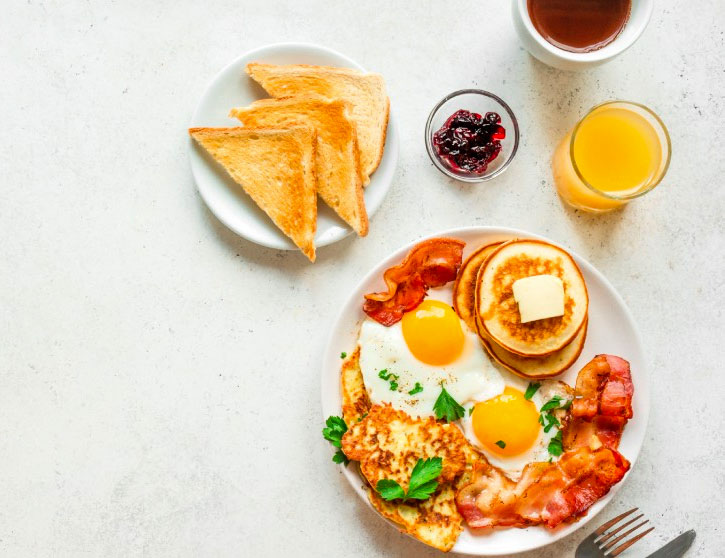 Egg & Spoon: New Breakfast and Lunch Restaurant Opens In Calgary
Located in the Kingsland area, Egg & Spoon was inspired by the breakfast spots you might find while strolling through Greenwich Village in Manhattan. The approach was to create a chef-driven menu that was quirky, affordable, and healthy.
There are classic breakfast items here, like the croque madam with slow-roasted ham and Swiss cheese inside warm French toast, dijon maple dressing, fresh arugula, hemp hearts, and a fried egg.
There are also exciting new creations, like the breakfast huevos rancheros or the house-smoked Atlantic salmon and brie bread pudding with fresh cracked black pepper, pickled red onion, fresh dill, and a brown butter citrus hollandaise.
The Toast of the Town is a build-your-own breakfast option. it comes with potato hash, sautéed kale, charred tomato and toast, but then you choose your own egg style, protein, and carbs to come with it.
If you'd rather pop in for lunch or some share plates, this new spot has you covered there as well. There is even a devilled egg menu where you can choose your own delectable toppings.
Burgers, salads, poke bowls, and sandwiches like the house-made chorizo and melted smoked cheddar sandwich that you need to eat with a knife. It's also topped with a fried free-range egg, pickled red onions, and house chipotle sauce.
Check out this new spot on Macleod Trail the next time you're in the mood for the most important meal of the day.

Read The Full Article Here